Lewis Associates e-Newsletter
Volume 7 Issue 11
November 2008
Published by Lewis Associates. Dr. Cynthia Lewis, PhD., Editor
Email imaclewis@lewisassoc.com with your comments. Enjoy!

Here we are in the biggest national election of several generations--yours and mine.
Make sure you vote!
Whatever economic and specific health care policy changes that occur in the next several years are bound to directly affect you, your ability to get student loans and your ability to repay them and enter a health profession that provides you fulfillment and direct patient care, with your authority being a key component.
Remember, getting into medical, dental, pharmacy and the other health professions schools in getting HARDER! Applicant pools are still sky rocketing, for example, there is a national 8:1 ratio of applicants for pharmacy school positions, and double that for California pharmacy schools.
As usually happens in an economic downturn, more people are attracted to stable careers like the health professions…competition is fierce!
How are YOU going to stand out of thousands of applicants?
Lewis Associates website has factual information that you can rely on.
Warning about student information websites from Cornell Medical School Admissions staff:
"PLEASE do not encourage students to get information from web sites administered by other students. From time to time, I look up the studentdoctor.net site (for interview ratings) and I am appalled at the amount of misinformation there. This is not just me, but from all of my colleagues who have accessed the site. Most of the information given there will hurt students more than help them."
What's inside:
Welcome to Success Stories Newsletter!
How to Communicate With Us
Changes in Services
Your journey to a health profession
Are You Ready for the Class of 2009?
Testimonials
Track Record
Be Competitive
Getting Started

News:
Helping reduce medical education debt
Strengthening the work force
Protecting the rights of medical staff
Medical Schools Increase Enrollment to Meet Physician Demand
Medical College Admission Test to Undergo Review

Useful Links
Unique clinical research opportunities available to medical students
Health, Behavior and College GPA
Find Pre-Health Enrichment Programs
Sharing Your Personal Genetic Map With the World

Alumni Update
Dr. Babak Shoushtari, DDS Class of 1995 Harvard Dental School
Hanieh Shoushtari, MPH Class of 1997 SDSU
Dr. Adam Raschke, DDS Class of 1997 NYU Dental School
Jenny Behan, Class 2008 UCSF Pharmacy School
Inna Sosinsky, Class 2008 UCSD Pharmacy School
Liana Au, MD Class 2003 U Hawaii, Family Practice Residency at Utah Valley Regional Medical Center

Success Story of the Month
From Doctor to Psychologist, A Russian Woman's Story: Olga Rosito, 4th year Doctoral candidate, Pacific Graduate School of Psychology, Class of 2004

Question of the Month
I want to do an international clinical experience. Should I?

Our Services

Contact
---
November is a time when secondary applications are still being submitted and many of our applicants are interviewing.
We have restructured our Advising package to reflect a much earlier application process.
We advise all applicants to begin preparation for their application process 18 months prior to expected matriculation, by January! For that reason, we have one low fee for ALL preparation and application activities, no matter when they occur for you.

Are you ready?
Track Record
Entering Class of 2008...96% acceptance
Entering Class of 2007...97% acceptance
If you are interested in personalized advising from "The Best in the Business," (quote by Dr. Patrick Linson, Harvard Medical School Alum who is the only Native American Radiation Oncologist on the planet!), call Lewis Associates today to schedule YOUR personal assessment. Dr. Lewis invests in you, so you may live up to your potential to be the best applicant you can be!
Phone: 805-226-9669
Fax: 805-226-9227
Mailing Address: 1885 Laguna del Campo, Templeton, CA 93465

Lewis Associates absorbs Long Distance Charges
All phone conferences are made from our office to you. Marcia, our Administrative Assistant, calls YOU at your appointment time.
Changes in Services
New preparation and application package: Ultimate Commitment package covers all advising.
After September 1, 2009, new Year-Long Packages may not be available. If you are considering long-term advising, this is the year to lock in your Advising Agreement with us.
After September 1, 2009, Applicants will still be able to select from our highly effective Assessment, Essay, Hourly, and Interview Packages.
Where are you in your journey to a health profession?
In high school? Yes, we advise high school students, particularly, those interested in BA-MD programs!

Just starting college? This is a scary time. Everything is new…how do I meet all those new expectations?

Moving into your difficult upper division sciences as a junior? Possibly, the "dreaded organic chemistry"…

Re-entering as an "older" non-traditional student? Re-establishing academic discipline…

We help prepare those of you submitting applications for medical and dental Residency programs, too!

Whatever niche you fit, we advise students just like you.

Are you REALLY ready to apply for the Class of 2009 or 2010?
How do you know?
Use our Personal Assessment--and you will be given your individual strategy and path to your future! Then, if you use our advising, we help implement your strategy! ! If it were easy to do, all applicants would be accepted...and, that is far from the case.

Many whom we advise may not yet be ready, and need to develop some aspect of their background to become competitive. Best to apply when you are ready, be competitive, and do it ONLY ONCE!

Let's work together to make that one-time application successful…contacting us earlier is better so we can develop your strategy and address all those difficult problems…months or years prior to application. Why not set yourself up for success, rather than toy with the proposition of failure?

Testimonials
Margaret Jolley, Entering Class of 2008, Accepted to UC San Diego School of Medicine, her first choice school
"I never would've made it without my weekly conference with the calm, experienced Dr. Lewis. She kept me sane. I am so grateful for her guidance, for her editing help, and for the confidence she instilled in me. She is a genuinely caring committed Mentor who takes pride in helping our dreams happen. I have urged every fellow student I know to call her. Let her help you, too!"
LaDawn Hackett, August 2008 Success Story and Entering Class of 2008: "Thank you for helping my dream of attending MCG become a reality. Words cannot express my gratitude!"
Ariel Chairez, Entering Class 2004, Scholarship Awardee, University of Wisconsin Medical School
Dr. Lewis, I would like to thank you for all of your help. Without your guidance, I would not have been accepted into medical school this year. I am extremely happy to have been accepted to one of the top medical schools in the country, and to have received a scholarship of $130,000. For any student who questions the value of your services, I can say that you have saved me $130,000 in tuition! Thank you.
John Fiszer, Entering Class of 2005, University Of Illinois at Chicago College of Medicine
Dr. Lewis' note: John was an Assistant State's Prosecuting Attorney in Chicago, Illinois, when he contacted me in 2004.Finishing his 4th year of medical school, he said: "I am really enjoying med school, and I am thankful to Dr. Lewis for her help. Her methodical, disciplined approach to the med school application process, as well as her insight into the transition to med school were right on target."
Ali Warrick, Entering Class 2010 Advisee
"Dear Dr. Lewis,
I would like to tell you how much I appreciate your help in my transfer process to UC Berkeley. You have been an integral part of the transition, and I would like to thank you for your time and efforts. I know that your work is very thorough and well thought out. In addition, I believe that you really care about your students and believe in each student's "right fit" in a school. You lead many people toward a brighter future, and I would like to say Thank You! for your contribution toward my academic goals. This process has been much more enjoyable with your assistance and guidance. Thank you for being so good at what you do."
S, Entering Class 2008, accepted with full scholarship to Mayo Medical School
"I cannot thank Dr. Lewis enough for her support and invaluable advice. When I came to her more than a year ago, I was apprehensive about the formidable task of applying to medical school especially with my past academic and personal hardships. She helped me see that overcoming these difficulties was a testament to my strength, dedication, and diligence. One of the most surprising outcomes of our relationship was that she was effective in helping me develop a more positive self-image and conquer many of my insecurities. Without her guidance and letter of evaluation, I would not have been able to earn an acceptance to Mayo Medical School, which granted me a merit scholarship that covers almost all of my tuition. I truly appreciate all of her help. She went above and beyond her role as an Advisor by becoming a Mentor to me. She is absolutely the best in the business!"

Be Competitive
In order to be a competitive Class of 2009 or 2010 or 2011 applicant, you need to submit a quality application as evaluated by your clinical, service and other experiences and your GPA/MCAT/DAT/GRE, etc. profile--in a timely fashion. This requires a well thought-out strategy to carry you through the difficult year-long application process. If you use Dr. Lewis' advising, we begin preparation early in the year BEFORE submission of your application!

EARLY is always better, removes much of the pressure, and allows time to solve unforeseen problems and challenges.

What are your chances?
If you want to change your career, or reach your present career goal, but do not know how to begin, or how to jump over all those hurdles, Lewis Associates will advise you and implement strategies to change your life. She is thorough and professional

Getting Started
Read on our website about getting your Personal Assessment done, then phone or email us to get started! Dr. Lewis spends, on average, 7 hours developing an effective strategy of taking you from where you are to where you want to be.

You may be like our other Lewis Associates Advisees -- highly motivated and intelligent -- but needing focus, guidance and specific technical expertise. Dr. Lewis solves problems for her Advisees and finds opportunities for them. Or, you may wish to use hourly advising to solve one specific problem.

Dr. Lewis is a trained Biologist, having taught and directed her own research programs for many years at two universities. She earned two postdoctoral fellowships (one at NIH), received the 1990 NACADA Outstanding Institutional Advising Program in the U.S. and directed her own Health Careers Opportunity Program grant for 6 years, bringing $1 million to her university while helping hundreds of disadvantaged students enter health professions.

If you are serious about making your dreams to become a physician, dentist, physician assistant, veterinarian, optometrist, podiatrist, naturopathic physician, or pharmacist a reality--Dr. Lewis can help you. We have made the difference for more than 800 alumni now practicing in medicine the last 23 years.

Dr. Lewis teaches Professionalism, Leadership, and Quality, and sets high standards for her Advisees.

Lewis Associates will save you money and heartache on your preparation and application process.

Contact the Health Career experts! For more information email imaclewis@lewisassoc.com. Call 805-226-9669 to set up your first appointment.
---
news
Helping reduce medical education debt
The cost of medical education can deter many young Americans from choosing a career in medicine...
http://www.ama-assn.org/ama/pub/category/20038.html

Strengthening the work force
Studies that forecast a serious shortage of physicians that threatens to hit in the coming years and ways to help increase the supply of doctors.
http://www.ama-assn.org/ama/pub/category/18813.html

Protecting the rights of medical staff
The Florida Supreme Court recently prevented a medical center in Fort Pierce, Fla., from infringing on its physicians' ability to safeguard high-quality medical care, a significant ruling for doctors and patients alike.
http://www.ama-assn.org/ama/pub/category/20162.html

Medical Schools Increase Enrollment to Meet Physician Demand
According to new AAMC data, first-year enrollment at the nation's medical schools this year increased nearly 2 percent, to more than 18,000 students. This largest entering class in history includes notable gains by Latino students.
http://www.aamc.org/newsroom/pressrel/2008/081021.htm

Medical College Admission Test to Undergo Review
An advisory panel has been charged with beginning the fifth comprehensive review of the Medical College Admission Test (MCAT), and will review the current content of the MCAT and recommend changes that are likely to increase its usefulness to medical school admissions committees.
http://www.aamc.org/newsroom/pressrel/2008/081016.htm
Health, Behavior and College GPA
The list of traits and behaviors that college officials believe are bad for their students is long, and the list of successful counter-tactics is short.
http://www.insidehighered.com/news/2008/10/21/health

Find Pre-Health Enrichment Programs
Many schools offer pre-health enrichment programs. Participating in these programs is an excellent way to learn what it's like to work in that field. It gives you invaluable experience and personal contacts - plus it can increase your chances of being accepted into the health professions program of your dreams.
http://explorehealthcareers.org/en/programsearch.aspx

Sharing Your Personal Genetic Map With the World
Leading by example, a Harvard professor urges 10,000 volunteers to expose their genomes.
http://health.usnews.com/articles/health/2008/10/20/sharing-your-personal-genetic-map-with-the-world.html
Find these and other useful links on Lewisassoc.com's Links Page.
---
alumni updates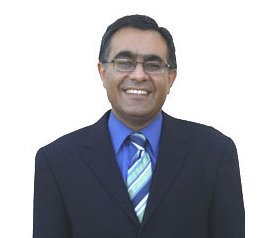 Dr. Babak Shoushtari
Dr. Babak Shoushtari, DDS Class of 1995 Harvard Dental School
Dr. Shoushtari graduated from SDSU with BS in Biology '95, DMD from Harvard '99, Certificate in General Practice Residency from Cedars-Sinai in LA '00, and Certificate in Endodontics from USC '02. He is married with a 9 year old daughter, and is in private practice in La Jolla, and teaches part time at USC Dental School.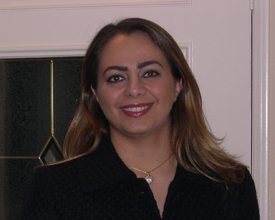 Hanieh Shoushtari
Hanieh Shoushtari, MPH Class of 1997 SDSU
Hanieh Shoushtari, sister of Dr. Shoushtari, graduated with BS in Biology and MPH from San Diego State University. She is a Program Manager at Covance, a biotech firm in SD.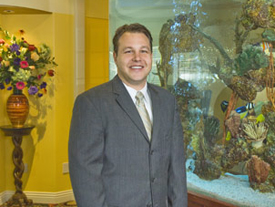 Dr. Adam Raschke
Dr. Adam Raschke, DDS Class of 1997 NYU College of Dentistry
Dr. Raschke is a native of Sonoma County. He has made a home for himself and his family in San Diego since the early 1990's. He did his undergraduate degree at San Diego State University and is a graduate from the NYU College of Dentistry. He specializes in all facets of Cosmetic and General Dentistry, including Dental Implants and Oral Surgery Procedures. He also specializes in Computer Cad Cam dentistry and TMJ Therapy.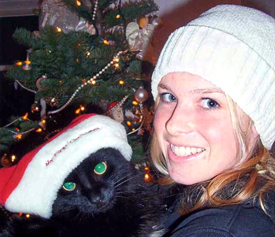 Jenny Behan
Jenny Behan, Class 2008 UCSF Pharmacy School
Jenny says she is very happy at UCSF and is already giving shots in the hospital and works in a cholesterol-hypertension screening program. She feels that having to balance work, leadership in a student organization, clinical experiences in 3 different pharmacy settings with her demanding undergraduate curriculum has served her well in developing effective time management skills.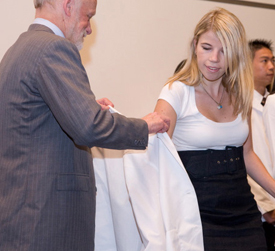 Inna Sosinsky
Inna Sosinsky, Class 2008 UCSD Pharmacy School
She is married, happy to be near family at UCSD, and says pharmacy school is tough, but she is looking forward to second year combined with the UCSD medical students. She loves the diversity of students in her class, including 4 teachers.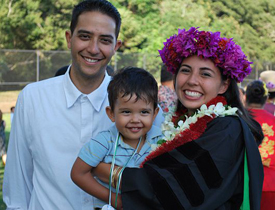 Liana Au
Liana Au, MD Class 2003 U Hawaii, Family Practice Residency at Utah Valley Regional Medical Center
Dr. Au is doing her Residency at Provo, UT, and getting ready to experience her first winter in the mainland.

Watch for Success Stories coming for some of these alumni!
---
success story
From Doctor to Psychologist, A Russian Woman's Story: Olga Rosito, 4th year Doctoral candidate, Pacific Graduate School of Psychology, Class of 2004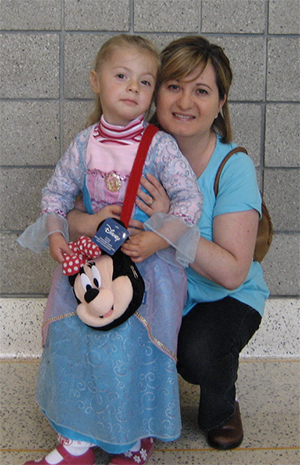 Olga Rosito
Growing up in the former Soviet Union, I never expected to become a clinical psychologist. Psychology and psychiatry were the types of disciplines most Russian families feared. These sciences were primarily used to control the prison population and assign psychiatric diagnoses to political dissidents and other non-conforming individuals. I was always interested in how our thoughts and feelings affected our behavior and why some people were so successful in navigating life's turns, and others struggled just to survive. It is not a surprise then that when I first immigrated to the United States, I renewed my interest in psychology. I took introductory psychology classes at the local community college, but these classes seemed rudimentary. The horrors of psychological mass control instituted and promulgated by the Communist regime were still fresh in my memory and I could not understand the detachment with which the psychology instructors discussed group behavior or demonstrated mind control techniques. I think I wanted more certain answers to the origins of human suffering and thought that medicine, with its mechanistic view of the body and systematic study of the psyche, would be a better choice.
When I came to the United States, I immigrated with my parents and grandparents. We shared a small apartment in the Richmond district of San Francisco. My father started working a few weeks after we arrived, but my mom was very sick and could not work for a few years. My grandparents helped us supplement my father's income with their pensions, but we could hardly support ourselves on just my father's salary. I realized that my dreams of going to college would have to wait until my family was more financially stable. I started working after being in the US for six months. This was the end of 1989 and the country's economy was in recession. Bay Area's housing market had collapsed and San Francisco was littered with foreclosure signs. My father and I were lucky to have stable employment, but we often talked about my dreams of going to college. At times I felt hopeless and thought that we would never be financially secure. But, the Bay Area economy improved rapidly in the early 1990s, and my father's small company became very successful. My mom was able to start working and my grandparents moved into their own apartment near Golden Gate Park. I got married and moved to Texas where I was finally able to start attending college.
In 1998, I moved back to California and transferred to San Jose State University. I became a member of the University's pre-med club and, during one of the club's meetings, met Dr. Lewis. It was profound to meet someone who saw no barriers in my going to medical school – my age, change in careers, utter indecisiveness in choosing a major, and a generally stressed outlook on life made no impression on Dr. Lewis. She simply took note of these qualities and proceeded to advise me on the best course of action. Under her tirelessly pragmatic eye and inspiring guidance, I settled on a major (well, a double major) that I liked, got involved in research and clinical activities at the spinal cord injury unit of the local VA Medical Center, volunteered, studied for MCAT, and lived with just a little less fear and doubt in my abilities. One nagging problem remained, and it was Dr. Lewis who recognized it first – I've chosen medicine for the wrong reasons! It would have been a wonderful profession for me, but I chose it as a substitute for a career in psychology, a career I feared would be misunderstood by my family and, given my cultural background, not acceptable in my immigrant community.
Dr. Lewis waited patiently while I delayed the admissions process to medical school for one reason or the other for several years. She was so supportive and, yet, she knew years before I came to realize it that I had to stop demanding certainty and safety from my career choice and take a chance on studying the field I feared and respected at the same time. Finally, in 2003 I challenged myself to give up something I felt very strongly about (going to medical school) and accept another career path that I was much more passionate about all these years. Graduate school was not easy. Certain health problems, a new baby, and family issues have hindered my progress, but after five challenging years, I am a fourth-year graduate student in a PhD program, working on my dissertation on acculturation of older immigrants from the former Soviet Union, and completing my clinical training at the Palo Alto VA helping this country's veterans transition from military duties. Whenever I look back on the road that I've taken, I am certain of only two things – I enjoyed the travels and I had Dr. Lewis as my trusted unwavering navigator to thank for whatever success I've achieved. If asked, she'll probably try to minimize her role in my current happiness – after all, I did not follow a career in one of her pre-professional advice areas. All the more sincere my gratefulness for her support and friendship as she took the time to recognize me as an individual and fearlessly directed me to follow my heart.
Email to Dr. Lewis if you wish to communicate about medical schools or other issues or to contact those profiled in Success Stories: imaclewis@lewisassoc.com
---
question of the month
By Dr. Cynthia Lewis, PhD

Question: I want to do an international clinical experience. Should I?
Answer: What is right for one applicant is not necessarily right for another, hence "personal advising"! That being said, the clinical experiences most valued by medical schools will be with disadvantaged populations in the US…locally.
Should you go abroad for ADDITIONAL experiences also? For many, it is a life-changing experience. If you can afford the time and money, then do it. BUT, and it is a big BUT, focus on understanding WHY you want to do it (looks exciting on an application?) and WHAT you will/did learn.
Here are important caveats from Admissions Staff at Cornell and Baylor Medical Schools.
Cornell: "In the midst of reading thousands of applications, I've realized that the number of students undertaking one/two/three-week service activities in a developing country has increased exponentially.
While I think that getting out of your comfort zone and learning about other cultures are wonderful experiences, there are a number of issues that have started to bother me:
1) these trips are costly and thus mostly applicants from well-to-do families have the means to participate. I wonder if it is not becoming a new commercial enterprise that is taking advantage of applicants who feel that such a "do-good" trip will enhance their background.
2) applicants seem to believe that such a trip makes up for a lack of involvement with underserved communities in the US. It does not.
3) for the most part, the applicants do not reflect on what they should have learned from the experience, but concentrate on a feeling of satisfaction for having been able to "help." It should be a learning experience.
4) too many make that experience the highlight of their personal statement. The problem is that if they haven't followed up with more community work here or abroad (and, the majority have not), there is a disconnect between their personal statement and the reality of what they have done."
Baylor (not opinion of the medical school): "What I am concerned about is that students often write about the experience in their essays as if they now understand the plight of poor people around the world. As such, they deem themselves superior candidates for medical school. Now, I think these are good experiences and students should do them, but they must understand the limitations of what they have learned. No one can truly understand global health issues from their 3 week adventure in Honduras, and this sounds unrealistic to admissions committee members.
Furthermore, promising to spend a part of one's career doing charity work overseas based on a 2 week trip to Belize isn't too reasonable sounding, either. So, encourage students to be careful in what they claim to get out of the trip.
An important point in evaluating these trips is to make sure students are not doing anything medically they have not been properly instructed in, and preferably certified to do. This is a contentious issue. I do not want to hear about a 19 year old scrubbing in during C-Sections in Africa and making the first incision. Again, some folks will be impressed by that. I am more impressed by someone who recognizes their limitations and does not do what they are not trained to do, rather than doing whatever someone lets them do."
We will feature an important question each month. Please submit one that interests you for Dr. Lewis to answer. Send your questions to imaclewis@lewisassoc.com with 'Newsletter Question' in the subject line.
---


The Association of International Graduate Admissions Consultants' (AIGAC) Stamp of Excellence is issued based on education, professional experience as a graduate admissions consultant, and commitment to the AIGAC's principles of good practices. AIGAC exists to define and promote professional excellence in serving graduate and professional school applicants worldwide.
---
lewis associates advising services
Lewis Associates specializes in personal, effective and professional premedical advising and placement for traditional and non-traditional applicants. Often, non-traditional students are older than 21 years of age, career changers, international applicants or second-round applicants for admission to health professions school.

Lewis Associates' services meet the needs of all types of students from pre-applicants to applicants, including hourly advising support for specific needs. Click here.
---
contact
"It's never too late to be who you might have been."

If this is how YOU feel, then, maybe Lewis Associates is the place for you. Lewis Associates provides Mentoring and Coaching through the rigorous and often circuitous pre-health preparation and application process. Other consultants may support programs like Law and Business or graduate school -- not Lewis Associates. We are the experts in Health Professions based on 23 years of a successful track record.
Call or email today to set your first appointment!
805.226.9669 imaclewis@lewisassoc.com
---
Copyright 2009, Lewis Associates. All rights reserved. Please do not repost on any website without direct permission from Lewis Associates.
Please feel free to forward this newsletter to any friends, classmates, or colleagues you feel would find its contents beneficial.