Lewis Associates e-Newsletter
Volume 7 Issue 8
August 2008
Published by Lewis Associates. Dr. Cynthia Lewis, PhD., Editor
Email imaclewis@lewisassoc.com with your comments. Enjoy!

This is an exciting time…with lots of changes in admissions!
Applications continue to climb, so you must be competitive to be successful!
What's inside:
Welcome to Success Stories Newsletter!
Current Students' Progress
How to Communicate With Us
Changes in Services
Your journey to a health profession
Are You Ready for the Class of 2009?
Testimonials
Track Record
Be Competitive
Getting Started

News:
What should I read to prepare me for interviews?
Falling Behind: Americans' Access to Medical Care Deteriorates, 2003-2007
2008 AMA Reform Proposal
Health care access problems surge among insured Americans
Becoming a Physician: Relevance and rigor in Premedical Education
Becoming a Physician: From All Walks of Life — Nontraditional Medical Students and the Future of Medicine
Social networking could haunt doctors

Useful Links
Comprehensive Listing of all DO/PhD Programs and Other Dual Degrees
Accepted and Applied charts for 2007 Premedical students
POWERFUL medical education search site
ISL - new clinical program in Dominican Republic

Alumni Update
LaDawn Hackett, MSY1 Medical College of Georgia
David Cahn, Philadelphia College of Osteopathic Medicine

Success Story of the Month
Nikita Shah, Indian-American from California entering Class of 2008

Question of the Month
Should I retake the MCAT exam?

Our Services

Contact
---
August is when secondary applications begin to hit the current (Class of 2009) applicants if they submitted their applications in a timely fashion earlier this summer! Timing of application is becoming more important each year as the process speeds up with electronic secondaries, and now for the first time this year, AMCAS' pilot electronic letter service for 20 schools. So, off we go, to the start of another -- the Class of 2009 -- application year!!
Are you ready?
Current Students' Progress
96% of Lewis Associates Class of 2008 Applicants were accepted into medical, dental, veterinary pharmacy and naturopathic medical schools; several into their top choices! Congratulations!
If you are interested in personalized advising from "The Best in the Business," (quote by Dr. Patrick Linson, Harvard Medical School Alum who is the only Native American Radiation Oncologist on the planet!), call Lewis Associates today to schedule YOUR personal assessment. Dr. Lewis invests in you, so you may live up to your potential to be the best applicant you can be!
Dr. Lewis' note: Dr. Linson installed the newest, most advanced Radiation Surgery machine in the world in his Vista, California, medical office this year… a step up even from the ones at Stanford and Harvard! Congratulations Dr. Linson. Click here for news video.
Phone: 805-226-9669
Fax: 805-226-9227
Mailing Address: 1885 Laguna del Campo, Templeton, CA 93465

Lewis Associates absorbs Long Distance Charges
All phone conferences are made from our office to you. Marcia, our Administrative Assistant, calls YOU at your appointment time.
Changes in Services
After September 1, 2009, new Year-Long Packages will not be available. If you are considering long-term advising, this is the year to lock in your Advising Agreement with us.
After September 1, 2009, Applicants will still be able to select from our highly effective Assessment, Essay, Hourly, and Interview Packages.
Current Advisees will continue working with Dr. Lewis until Matriculation.
Where are you in your journey to a health profession?
In high school? Yes, we advise high school students, particularly, those interested in BA-MD programs!

Just starting college? This is a scary time. Everything is new…how do I meet all those new expectations?

Moving into your difficult upper division sciences as a junior? Possibly, the "dreaded organic chemistry"…

Re-entering as an "older" non-traditional student? Re-establishing academic discipline…

We help prepare those of you submitting applications for medical and dental Residency programs, too!

Whatever niche you fit, we advise students just like you.

Are you REALLY ready to apply for the Class of 2009 or 2010?
How do you know?
Use our Personal Assessment--and you will be given your individual strategy and path to your future! Then, if you use our advising, we help implement your strategy! ! If it were easy to do, all applicants would be accepted...and, that is not the case.

Many whom we advise may not yet be ready, and need to develop some aspect of their background to become competitive. Best to apply when you are ready, be competitive, and do it ONLY ONCE!

Let's work together to make that one-time application successful…contacting us earlier is better so we can develop your strategy and address all those difficult problems…months or years prior to application. Why not set yourself up for success, rather than toy with the proposition of failure?

Testimonials
Margaret Jolley, Accepted to UC San Diego School of Medicine Class of 2008, her first choice school
"I never would've made it without my weekly conference with the calm, experienced Dr. Lewis. She kept me sane. I am so grateful for her guidance, for her editing help, and for the confidence she instilled in me. She is a genuinely caring committed Mentor who takes pride in helping our dreams happen. I have urged every fellow student I know to call her. Let her help you, too!"
LaDawn Hackett, last month's Success Story and class of 2008: "Thank you for helping my dream of attending MCG become a reality. Words cannot express my gratitude!"
Ariel Chairez, Scholarship Awardee, University of Wisconsin Medical School Class 2004
Dr. Lewis, I would like to thank you for all of your help. Without your guidance, I would not have been accepted into medical school this year. I am extremely happy to have been accepted to one of the top medical schools in the country, and to have received a scholarship of $130,000. For any student who questions the value of your services, I can say that you have saved me $130,000 in tuition! Thank you.
John Fiszer, University Of Illinois at Chicago College of Medicine Class of 2005
Dr. Lewis' note: John was an Assistant State's Prosecuting Attorney in Chicago, Illinois, when he contacted me in 2004.Finishing his 4th year of medical school, he said: "I am really enjoying med school, and I am thankful to Dr. Lewis for her help. Her methodical, disciplined approach to the med school application process, as well as her insight into the transition to med school were right on target."
Ali Warrick, entering Class 2010 Advisee
"Dear Dr. Lewis,
I would like to tell you how much I appreciate your help in my transfer process to UC Berkeley. You have been an integral part of the transition, and I would like to thank you for your time and efforts. I know that your work is very thorough and well thought out. In addition, I believe that you really care about your students and believe in each student's "right fit" in a school. You lead many people toward a brighter future and I would like to say Thank You! for your contribution toward my academic goals. This process has been much more enjoyable with your assistance and guidance. Thank you for being so good at what you do."
S, accepted with full scholarship to Mayo Medical School
"I cannot thank Dr. Lewis enough for her support and invaluable advice. When I came to her more than a year ago, I was apprehensive about the formidable task of applying to medical school especially with my past academic and personal hardships. She helped me to see that overcoming these difficulties was a testament to my strength, dedication, and diligence. One of the most surprising outcomes of our relationship was that she was effective in helping me to develop a more positive self-image and conquer many of my insecurities. Without her guidance and letter of evaluation, I would not have been able to earn an acceptance to Mayo Medical School, which granted me a merit scholarship that covers almost all of my tuition. I truly appreciate all of her help. She went above and beyond her role as an Advisor by becoming a Mentor to me. She is absolutely the best in the business!"

Track Record
Class of 2008...96% acceptance
Class of 2007...97% acceptance

Be Competitive
In order to be a competitive Class of 2009 or 2010 applicant, you need to submit a quality application as evaluated by your clinical, service and other experiences and your GPA/MCAT/DAT/GRE, etc. profile--in a timely fashion. This requires a well thought-out strategy to carry you through the difficult year-long application process. If you use Dr. Lewis' advising, we begin preparation early in the year BEFORE submission of your application!

EARLY is always better, removes much pressure, and allows time to solve unforeseen problems and challenges.

What are your chances?
If you want to change your career, or reach your present career goal, but do not know how to begin, or how to jump over all those hurdles, Lewis Associates will advise you and implement strategies to change your life.

Getting Started
Read about getting your Personal Assessment on our website, then phone or email us to get started! Dr. Lewis spends, on average, 7 hours developing an effective strategy of taking you from where you are to where you want to be.

You may be like our other Lewis Associates Advisees--highly motivated and intelligent, but needing focus, guidance and specific technical expertise. Dr. Lewis solves problems for her Advisees and finds opportunities for them. Or, you may wish to use hourly advising to solve one specific problem.

Dr. Lewis is a trained Biologist, having taught and directed her own research programs for many years at two universities. She earned two postdoctoral fellowships (one at NIH), received the 1990 NACADA Outstanding Institutional Advising Program in the U.S. and directed her own Health Careers Opportunity Program grant for 6 years, bringing $1 million to her university.

If you are serious about making your dreams to become a physician, dentist, physician assistant, veterinarian, optometrist, podiatrist, naturopathic physician, or pharmacist a reality--Dr. Lewis can help you. We have made the difference for almost 800 alumni now practicing in medicine the last 23 years.

Dr. Lewis teaches Professionalism, Leadership, and Quality, and sets high standards for her Advisees.

Lewis Associates will save you money and heartache on your preparation and application process.

Contact the Health Career experts! For more information email imaclewis@lewisassoc.com. Call 805-226-9669 to set up your first appointment.
---
news
Note from Dr. Lewis: Applicants are always asking me: "What should I read to prepare me for interviews?" *See the first 3 articles below!!
*Falling Behind: Americans' Access to Medical Care Deteriorates, 2003-2007
June 2008 by Peter J. Cunningham, Laurie E. Felland
http://www.hschange.com/CONTENT/993/?topic=topic02
*You can also read the 2008 AMA Reform Proposal
http://www.voicefortheuninsured.org/amaproposal.html
*Health care access problems surge among insured Americans
One report finds that millions more insured patients are delaying or not getting care, while another shows a spike in "underinsured" Americans.
http://www.ama-assn.org/amednews/2008/07/21/gvl10721.htm
Note: Dr. Dienstag is the Dean of Admissions at Harvard Medical School
Becoming a Physician: Relevance and rigor in Premedical Education by Jules L. Dienstag, M.D.
http://content.nejm.org/cgi/content/full/359/3/221
Becoming a Physician: From All Walks of Life — Nontraditional Medical Students and the Future of Medicine by Sandeep Jauhar, M.D., Ph.D.
http://content.nejm.org/cgi/content/full/359/3/224
Note: BEWARE!
Social networking could haunt doctors
http://www.palmbeachpost.com/state/content/state/epaper/2008/07/10/m1a_uf_study_0711.html


links

Comprehensive Listing of all DO/PhD Programs and Other Dual Degrees
http://www.aacom.org/InfoFor/applicants/Pages/default.aspx
Accepted and Applied charts for 2007 Premedical students at 1 college
http://www.career.cornell.edu/HealthCareers/acceptedApplied.html
POWERFUL medical education search site
Providing Online Resources to Advance Medical Education Learning
www.aamc.org/mededportal
ISL is offering a new clinical program in the Dominican Republic
www.ISLonline.org
Find these and other useful links on Lewisassoc.com's Links Page.
---
alumni updates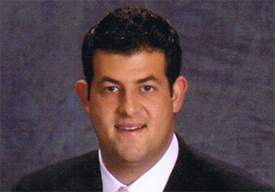 David Cahn
David Cahn, entering Class of 2008, Philadelphia College of Osteopathic Medicine
"Thank you for all your help getting me into medical school. I could not have done it without you!"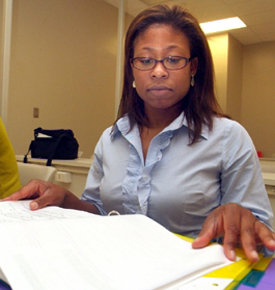 LaDawn Hackett
LaDawn Hackett, MSY1 Medical College of Georgia

Remember LaDawn, from our July 2008 Success Story? Well, she continues to be the media star: Read her story in "MCG Pipeline Paves Way to Health Care"
LaDawn sent a thank you note to her family and friends: "I thank all of you for your support during my journey into medicine. I am enjoying the last few days of my Pre-Matriculation program at the Medical college of Georgia, and was interviewed for the story I am sharing with you. Thank you for your encouragement."

Watch for Success Stories coming for some of these alumni!
---
success story
Nikita Shah, Indian-American from California, Entering University of Texas at Southwestern University Medical School Class of 2008
Rice University graduation
Note from Dr. Lewis: Nikita came with both parents to see me for beginning her Personal Assessment back in August 2004 before Nikita even entered college. It has been a 4-year journey through undergraduate school at the very rigorous Rice University for Nikita. She began college with just a vague idea about what becoming a doctor meant, but loving science. Below is her story.
"My primary motivation for becoming a physician was my relationship with my lifelong pediatrician, Dr. Brown. When I was in high school, and then in college, Dr. Brown made sure to address any emotional concerns I had.
Through her invaluable guidance and advice, I came to realize the value of our patient-physician relationship. I realized that medicine would be the perfect career for me, because it combines my love for the sciences and my desire to connect with people on a meaningful level.
When I entered Rice University in the fall of 2004, I majored in Biochemistry and Cell Biology, so that I could explore my two favorite subjects in high school—biology and chemistry. I started to volunteer at a local hospital. After volunteering at several hospitals in Houston, Texas, I eventually found myself volunteering as an intake assistant at a local homeless clinic. I saw how the physicians working there took extra effort to restore dignity for their patients. I loved this experience and being able to affect a small, but positive, change in the patients' lives. After this experience, my strong interest in Spanish language (almost completing a minor in Spanish) and Hispanic culture led me to Nicaragua, where I spent a week working with Project Chacocente, an organization aimed at helping people living in a dump develop into a self-sustainable community. It was a life-changing experience.
With the encouragement of Dr. Lewis, I started my application for medical school in the summer of 2007. In October, I received my first acceptance to an allopathic medical school! I continued to receive interview offers throughout that fall. By the time I graduated this past May, I was thankful to be entering medical school, but I was still frustrated with the uncertainty of my future plans as I was sitting on several waitlists
All in all, I was accepted to 3 schools, and waitlisted at 5 more, including my top choice of University of Texas at Southwestern. Having lived in Texas for 4 years, I appreciated not only the excellent UT educational system, the early clinical experiences offered and the focus of Southwestern on primary care medicine while also supporting research opportunities, but also the lower cost, compared even to our California state programs. However, being accepted to a Texas medical school as a non-resident is very difficult; non-residents are treated completely separately and only a few slots are available. It was not until early May (late into the application process) that UT Southwestern ranked their non-resident waitlist. I was persistent with Dr. Lewis' support, calling and providing additional information to the Admissions Committee several times and letting them know that UT SW was my top choice school. It worked. I was accepted to UT SW on June 5th!
I would not be where I am if it weren't for Dr. Lewis! Her guidance and patience throughout the last four years helped me immensely through tough courses and the struggles of the application process. Thank you!"
Email to Dr. Lewis if you wish to communicate about medical schools or other issues or to contact those profiled in Success Stories: imaclewis@lewisassoc.com
---
question of the month
By Dr. Cynthia Lewis, PhD

Should I retake the MCAT exam?
Dr. Lewis' Note: This case was posted by an Advisor and another Advisor answered. I agree with the reasoning in the answer which should be used in order to respond to any particular student.
Question: I have a postbac student who had poor undergraduate grades (2.8) and a degree in Business. He has several years experience in the business world and decided it wasn't for him. He now has 60 credit hours of post-bac work, (all of it in natural science) with a postbac GPA of 3.99, raising his overall GPA to a 3.4. He's a great guy and has a real interest in working with the underserved urban population. Volunteer experience at the Free Clinic, shadowing local docs who have to manage urban clinics, write grants etc. I thought he'd have a great shot with reasonable MCAT scores, however his score was a 28. His practice scores were 30-32. He wants to know if he should retake the MCAT in August.
The simple answer: If he consistently scored 30-32 on AAMC practice tests, http://www.aamc.org/students/mcat/practicetests.htm, under realistic conditions, it would be worth retaking.
The more complete answer (and you can ask yourself these questions):
Looking at your past history, how have you tended to perform on standardized tests?
How well did you prepare? Did you thoroughly review and take practice tests?
How did you score on practice tests?
How did you feel the actual test went for you? Were you sick? Were you overly anxious? Did you run out of time before answering all the questions?, etc.
Do you feel your scores accurately represent your ability?
How competitive are the other aspects of your candidacy? Grades, activities, recommendations, etc.
Are there other important contexts for interpreting your scores? Are you disadvantaged, learning disabled, a first-generation college student, or a member of an underrepresented minority with lower average scores?,
Was English your second language?, etc.
Where would you like to go to school? Admissions guides usually list average test scores for accepted candidates. Schools also have different policies for how they will use the scores from multiple tests.
What was your overall performance?
Dental schools usually use the academic average, but differ in how they use the perceptual ability score. Optometry schools usually use the academic average. And, medical schools usually use the total of the verbal, physical and biological science sections.
Are there individual scores which might be seen as significant weaknesses? Whether or not a score is seen as weakness depends on the evaluator and the context (grades in related courses, English as a 2nd language, etc.).
What happened to other people who re-took the test with similar initial scores? In general, those who scored lower than average tend to improve, while those who scored higher than average, often score lower on a re-take. Hint for medical school applicants, there is some helpful data at www.aamc.org/students/mcat/examineedata/tables.htm
How thoroughly would you prepare for a retake? Because most students are out of an academic mode in the summer, it is especially important to thoroughly prepare for an end-of-summer test.
What opportunities would you miss out on by re-taking the test? Would your time, effort and money be better spent strengthening other aspects of your candidacy, or do you really need an improved score to be competitive?
Do you want to retake the test? Are you energized enough to do the preparation and practice necessary to improve your scores?
And, if you do decide to take the test again, don't fall into the trap of studying just for the test you already took. It's important to re-review for all the topics that could be sampled!
In general, if you scored lower than average for admission and you have indications that you can do significantly better, and you are motivated to thoroughly review and practice, then re-take.
We will feature an important question each month. Please submit one that interests you for Dr. Lewis to answer. Send your questions to imaclewis@lewisassoc.com with 'Newsletter Question' in the subject line.
---


The Association of International Graduate Admissions Consultants' (AIGAC) Stamp of Excellence is issued based on education, professional experience as a graduate admissions consultant, and commitment to the AIGAC's principles of good practices. AIGAC exists to define and promote professional excellence in serving graduate and professional school applicants worldwide.
---
lewis associates advising services
Lewis Associates specializes in personal, effective and professional premedical advising and placement for traditional and non-traditional applicants. Often, non-traditional students are older than 21 years of age, career changers, international applicants or second-round applicants for admission to health professions school.

Lewis Associates' services meet the needs of all types of students from pre-applicants to applicants, including hourly advising support for specific needs. Click here.
---
contact
"It's never too late to be who you might have been."

If this is how YOU feel, then, maybe Lewis Associates is the place for you. Lewis Associates provides Mentoring and Coaching through the rigorous and often circuitous pre-health preparation and application process. Other consultants may support programs like Law and Business or graduate school -- not Lewis Associates. We are the experts in Health Professions based on 23 years of a successful track record.
Call or email today to set your first appointment!
805.226.9669 imaclewis@lewisassoc.com
---
Copyright 2009, Lewis Associates. All rights reserved. Please do not repost on any website without direct permission from Lewis Associates.
Please feel free to forward this newsletter to any friends, classmates, or colleagues you feel would find its contents beneficial.