Lewis Associates e-Newsletter
Volume 9 Issue 8
August 2010
Published by Lewis Associates. Dr. Cynthia Lewis, PhD., Editor
Email imaclewis@lewisassoc.com with your comments. Enjoy!
It has been an exciting and productive July. For those applying for the Class of 2011, summer is a busy time, filled with submission of a primary application whose essay seems to need endless revision, tracking down those elusive letter-writers who "promised" to write and submit their letter "last month", then the waiting for your application to be "processed", ... and requests for secondaries ... and MORE essays. Some weeks or months from now, you hope you have made your case to Admissions Committees in written form effectively ... and will be granted an interview ... where, again, you must now"make your case orally".
For those contemplating a future application, your work now is significant, because it is on the academic and experiential base that you currently build, that your future application will be successful ... or not!
Many times, students seek me out "when they believe they are ready to apply". A good proportion have not really prepared appropriately, and have mis-identified how to prepare. I determine your strengths and weaknesses via my Personal Assessment process, providing you not only with this significant and crucial information, but also with a Strategy of how to get from where you are to where you want to be. This is your "Road Map to the Promised Land" (as one of my medical school Dean friends calls it). This strategy is usually not easy to follow, but it yields great dividends.
I hope you will contact me about your specific situation. We will likely begin with your Personal Assessment, where your specific strategy will be discussed about how to get to where YOU want to be.
NOW is the right time!
This month's question (on Dr. Lewis' Facebook page) is: One evening recently I was asked, "How do I answer the question: 'Why do I want to become a physician ... now?" by a 35 year old man completing a doctorate in biomedical engineering.

---
Getting into medical, dental, pharmacy and the other health professions schools is getting HARDER!
As usually happens in an economic downturn, more people are attracted to stable careers like the health professions…competition is fierce!
How are YOU going to stand out from thousands of applicants?
Warning about student-run websites from Cornell Medical School Admissions staff:
"PLEASE do not encourage students to get information from web sites administered by other students. From time to time, I look up the studentdoctor.net site (for interview ratings) and I am appalled at the amount of misinformation there. Most of the information given there will hurt students more than help them."
Sick of rumors and false reports? Lewis Associates website has factual information that you can trust.
What's inside:
Welcome to Success Stories Newsletter!
How to Communicate With Us
Changes in Services
Your journey to a health profession
Are You Ready for the Class of 2011?
Testimonials
Track Record
Be Competitive
Getting Started


News:
• How the Performance of the U.S. Health Care System Compares Internationally, 2010 Update
• Defensive medicine to avoid liability lawsuits is widespread
• Implementing Health Care Reform — Why Medicare Matters
• For Your Leadership Toolkit: A New Equation
• World's Best Universities: Life Sciences and Biomedicine
• 'Boston Med' TV Series Features Distinguished Kansas City Osteopathic Medical School Alumna
• Health Reform, Primary Care, and Graduate Medical Education
• Walking the Tightrope of Health Insurance Reform between 2010 and 2014
• Questioning Foreign Medical Schools


Useful Links
• Health Care Reform Center, New England Journal of Medicine
• MD-PhD Dual Degree Training Homepage
• New York Medical College Accelerated Master's Program (AMP) in Basic Medical Science

Alumni Update
•Nikita, Entering Class of 2008, University of Texas Southwestern Medical School


Success Story of the Month
• Leah, Entering Class of 2010

Question of the Month
• Dr. Lewis' answer to this month's question on Facebook. One evening recently I was asked, "How do I answer the question: 'Why do I want to become a physician ... now?" by a 35 year old man completing a doctorate in biomedical engineering.
---
Nearly one in ten Americans ages 20 to 24 is unemployed. But, health care jobs remain an economic bright spot. The U.S. Department of Labor expects the health sector to add more than 1.4 million workers over the next ten years. Students in college and even high school can start preparing now for a rewarding health career.

Are you ready?
Our Track Record
Entering Class of 2009...96% acceptance
Entering Class of 2008...96% acceptance
Entering Class of 2007...97% acceptance
Entering Class of 2006...89% acceptance
Entering Class of 2005...100% acceptance
Entering Class of 2004...100% acceptance
We have restructured our Advising package so you can become competitive during the entire application process!
Our one year package addresses ALL preparation and application activities, no matter when they occur for you. We advise all applicants to begin preparation for their application process at least 18 MONTHS prior to expected matriculation . But, real preparation to become a strong, competitive applicant starts when you enter college (and even before!) So, get started NOW!
If you are interested in personalized advising from "The Best in the Business," (quote by Dr. Patrick Linson, Harvard Medical School Alum who is the only Native American Radiation Oncologist on the planet!), call Lewis Associates today to schedule YOUR personal assessment. Dr. Lewis invests in you, so you may live up to your potential to be the best applicant you can be!
Phone: 805-226-9669
Fax: 805-226-9227

Mailing Address: 1885 Laguna del Campo, Templeton, CA 93465

Lewis Associates absorbs Long Distance Charges
All phone conferences are made from our office to you. Marcia, our Administrative Assistant, calls YOU at your appointment time.
Changes in Services
Where are you in your journey to a health profession?
In high school? Yes, we advise high school students, particularly, those interested in BA-MD programs!

Just starting college? This is a scary time. Everything is new…how do I meet all those new expectations?

Moving into your difficult upper division sciences as a college junior? Possibly, the "dreaded organic chemistry"…

Re-entering as an "older" non-traditional student? Re-establishing academic discipline…

We help prepare those of you submitting applications for medical and dental Residency programs, too!

Whatever niche you fit, we advise students just like you.

Are you REALLY ready to apply for the Class of 2011 or 2012?
How do you know?
Use our Personal Assessment--and you will be given your individual strategy and path to your future! Then, if you use our advising, we help implement your strategy! And if you start the ultimate Commitement Package within 6 months, we subtract your Personal Assesment Fee from the total. If it were easy to do, all applicants would be accepted...and, that is not the case.

Many whom we advise may not yet be ready, and need to develop some aspect of their background to become competitive. Best to apply when you are ready, be competitive, and do it ONLY ONCE!

Let's work together to make that one-time application successful…contacting us earlier is better so we can develop your strategy and address all those difficult problems…months or years prior to application. Why not set yourself up for success, rather than toy with the proposition of failure?

Testimonials
Gail Ruth, mother of Todd Ruth, Entering Class of 2010, Jefferson University Medical School
Just a short note here to let you know how appreciative we are of all the wonderful help you gave to our son, Todd. He just received his first 2 acceptances from his top choices, so we couldn't be more pleased.! You were instrumental in guiding him as to which courses to take and gave him invaluable help with his essays. Thanks once again for all your help and guidance.
David and Maureen Lee, parents of Eric Lee, Entering Class of 2009, Saint Louis University School of Medicine
June, 2009: "Dr. Lewis, We just wanted to drop you a quick note to say thank you for all of your strategic guidance, wise counsel, encouragement, and mentoring to our son Eric on his journey to get into medical school. That is quite a process!! Eric definitely took the "road less traveled", majoring in philosophy, but he worked really hard to get his science prerequisites under his belt. He benefited so much from your experience, insight, and when needed, "tough love". You kept him on track, and we thank you. We think he will be an excellent physician. Perhaps some day we will meet. Again with gratitude, David and Maureen Lee."
Michael Nevarez, Entering Class of 2006, Harvard University School of Medicine, his first choice school
"Dr. Lewis was a wonderful guide and mentor as I embarked on a medical career a number of years after graduating from Cal Poly (graduated 2001, applied to med school in 2006). She gave an honest assessment of the strengths and weaknesses of my profile, and more importantly provided specific and personalized ways in which I could address my application and the process going forward. Her advice and experience was invaluable and I am very happy to have worked with her."

Margaret Jolley, Entering Class of 2008, UC San Diego School of Medicine, her first choice school
"I never would've made it without my weekly conference with the calm, experienced Dr. Lewis. She kept me sane. I am so grateful for her guidance, for her editing help, and for the confidence she instilled in me. She is a genuinely caring committed Mentor who takes pride in helping our dreams happen. I have urged every fellow student I know to call her. Let her help you, too!"
Austin Yoder, Entering Class of 2009, Accepted to Uniformed Services University for Health Sciences, Philadelphia Osteopathic-GA, West Virginia Osteopathic, Tennessee Osteopathic, and Kansas City Osteopathic
"I am utterly grateful to Dr. Lewis for all her help, guidance and mentorship through the application process. I owe a great deal of my success to date to her team."
Ariel Chairez, Entering Class 2004, Scholarship Awardee, University of Wisconsin Medical School
"Dr. Lewis, I would like to thank you for all of your help. Without your guidance, I would not have been accepted into medical school this year. I am extremely happy to have been accepted to one of the top medical schools in the country, and to have received a scholarship of $130,000. For any student who questions the value of your services, I can say that you have saved me $130,000 in tuition! Thank you."
John Fiszer (Lawyer), Entering Class of 2005, University Of Illinois at Chicago College of Medicine
Dr. Lewis' note: John was an Assistant State's Prosecuting Attorney in Chicago, Illinois, when he contacted me in 2004. Finishing his 4th year of medical school, he said: "I am really enjoying med school, and I am thankful to Dr. Lewis for her help. Her methodical, disciplined approach to the med school application process, as well as her insight into the transition to med school were right on target."
Ali Warrick, Entering Class 2011 Advisee
"Dear Dr. Lewis,
I appreciate your help in my transfer process to UC Berkeley. You have been an integral part of the transition, and I would like to thank you for your time and efforts. I know that your work is very thorough and well thought out. In addition, I believe that you really care about your students, and believe in each student's "right fit" in a school. You lead many people toward a brighter future, and I would like to say, 'Thank You!' for your contribution toward my academic goals. This process has been much more enjoyable with your guidance. Thank you for being so good at what you do."
S, Entering Class 2008, accepted with full scholarship to Mayo Medical School
"I cannot thank Dr. Lewis enough for her support and invaluable advice. When I came to her, I was apprehensive about the formidable task of applying to medical school especially with my past academic and personal hardships. She helped me see that overcoming these difficulties was a testament to my strength, dedication, and diligence. One of the most surprising outcomes of our relationship was that she was effective in helping me develop a more positive self-image and conquer many of my insecurities. Without her guidance and letter of evaluation, I would not have been able to earn an acceptance to Mayo Medical School, which granted me a merit scholarship that covers almost all of my tuition. I truly appreciate all of her help. She went above and beyond her role as an Advisor by becoming a Mentor to me. She is absolutely the best in the business!"

Be Competitive
In order to be a competitive Class of 2011 or 2012 applicant, you need to submit a quality application as evaluated by your clinical, service and other experiences and your GPA-MCAT/DAT/GRE, etc. profile in a timely fashion. This requires a well thought-out strategy to carry you through the difficult year-long application process. If you use Dr. Lewis' advising, we begin preparation early in the year BEFORE submission of your application!

EARLY is always better, removes much of the pressure, and allows time to solve unforeseen problems and challenges.

What are your chances?
If you want to change your career, or reach your present career goal, but do not know how to begin, or how to jump over all those hurdles, Lewis Associates will advise you and implement strategies to change your life. Dr. Lewis is thorough and professional.

Getting Started
Read on our website about getting your Personal Assessment done, then phone or email us to get started! Dr. Lewis spends, on average, 7 hours developing an effective strategy of taking you from where you are to where you want to be. Added Benefit: We will subtract the cost of your Personal Assesment from an Ultimate Commitment Package if you choose it within 6 months.

You may be like our other Lewis Associates Advisees -- highly motivated and intelligent -- but needing focus, guidance and specific technical expertise. Dr. Lewis solves problems for her Advisees and finds opportunities for them. Or, you may wish to use hourly advising to solve one specific problem.

Dr. Lewis is a trained Biologist, having taught and directed her own research programs for many years at two universities. She earned two postdoctoral fellowships (one at NIH), received the 1990 NACADA Outstanding Institutional Advising Program in the U.S. and directed her own Health Careers Opportunity Program grant for 6 years, bringing $1 million to her university while helping hundreds of disadvantaged students enter health professions.

If you are serious about making your dreams to become a physician, dentist, physician assistant, veterinarian, optometrist, podiatrist, naturopathic physician, or pharmacist a reality--Dr. Lewis can help you. We have made the difference for more than 800 alumni now training or practicing in medicine over the last 23 years.

Dr. Lewis teaches Professionalism, Leadership, and Quality, and sets high standards for her Advisees.

Lewis Associates will save you money and heartache on your preparation and application process.

Contact the Health Career experts! For more information email imaclewis@lewisassoc.com. Call 805-226-9669 to set up your first appointment.
---
news
How the Performance of the U.S. Health Care System Compares Internationally, 2010 Update
Despite having the most costly health system in the world, the United States consistently underperforms on most dimensions of performance, relative to other countries.
http://www.commonwealthfund.org/content/publications/fund-reports/2010/jun/mirror-mirror- update.aspx
Defensive medicine to avoid liability lawsuits is widespread
Many doctors in a nationwide survey agreed that unnecessary diagnostic tests will not end without protections against unwarranted lawsuits.
http://www.ama-assn.org/amednews/2010/07/12/prsb0712.htm
Implementing Health Care Reform — Why Medicare Matters
Despite the major achievements of the Patient Protection and Affordable Care Act in providing health insurance for more than 30 million Americans and regulating objectionable insurance-company practices, its opponents alleged throughout the health care reform debate that it would negatively affect Medicare beneficiaries.
http://content.nejm.org/cgi/content/full/363/2/101
For Your Leadership Toolkit: A New Equation
Students sometime encounter situations that leave a lasting impression and reveal an intangible quality about themselves that stands out within peer groups.
http://explorehealthcareers.org/en/Article.236.aspx
World's Best Universities: Life Sciences and Biomedicine
http://www.usnews.com/articles/education/worlds-best-universities/2010/02/25/worlds-best-universities- life-sciences-and-biomedicine.html
'Boston Med' TV Series Features Distinguished Kansas City Osteopathic Medical School Alumna
Dr. Parks, recipient of KCUMB's 2009 Young Alumni Achievement Award, is a well-respected cardiologist who specializes in transplantation at Massachusetts General Hospital.
http://www.kcumb.edu/NewsDetail.asp?id=57
Health Reform, Primary Care, and Graduate Medical Education
Challenges are whether newly insured individuals will actually have access to health care once they become insured and whether Medicare should expand its support of graduate medical education (GME) training to increase capacity.
http://healthcarereform.nejm.org/?p=3770#more-3770
Walking the Tightrope of Health Insurance Reform between 2010 and 2014
Implement meaningful reforms in the transition to a stable insurance market without unduly disrupting existing insurance arrangements by means of excessive increases in premiums or declines in coverage.
http://healthcarereform.nejm.org/?p=3768
Questioning Foreign Medical Schools
Just as Congress ratchets up its scrutiny of for-profit higher education as a whole, the body's investigative arm is calling on the U.S. Department of Education to begin examining some of the same issues of value and quality at foreign medical schools where Americans use federal student loans.
http://www.insidehighered.com/news/2010/06/29/medical

links
Health Care Reform Center, New England Journal of Medicine
http://healthcarereform.nejm.org/
MD-PhD Dual Degree Training Homepage
http://www.aamc.org/students/considering/research/mdphd/
New York Medical College Accelerated Master's Program (AMP) in Basic Medical Science
http://www.nymc.edu/Academics/SchoolOfBasicMedicalSciences/Programs/InterdisciplinaryBasicMedicalSciences/index.html

Find these and other useful links on Lewisassoc.com's Links Page.
---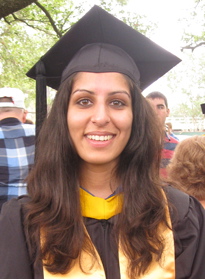 Nikita
Nikita, Entering Class of 2008, University of Texas Southwestern Medical School
July 7, 2010: "Hi Dr. Lewis, How are you doing? I am doing well--I just finished my second year of med school! After taking my Step 1 exam, I spent a week in Haiti doing medical volunteer work with fellow UT Southwestern students. I am currently a few days into my third year...I'm on my surgery rotation!!! It's very exciting to finally be in the hospital and to start seeing patients! Nikita."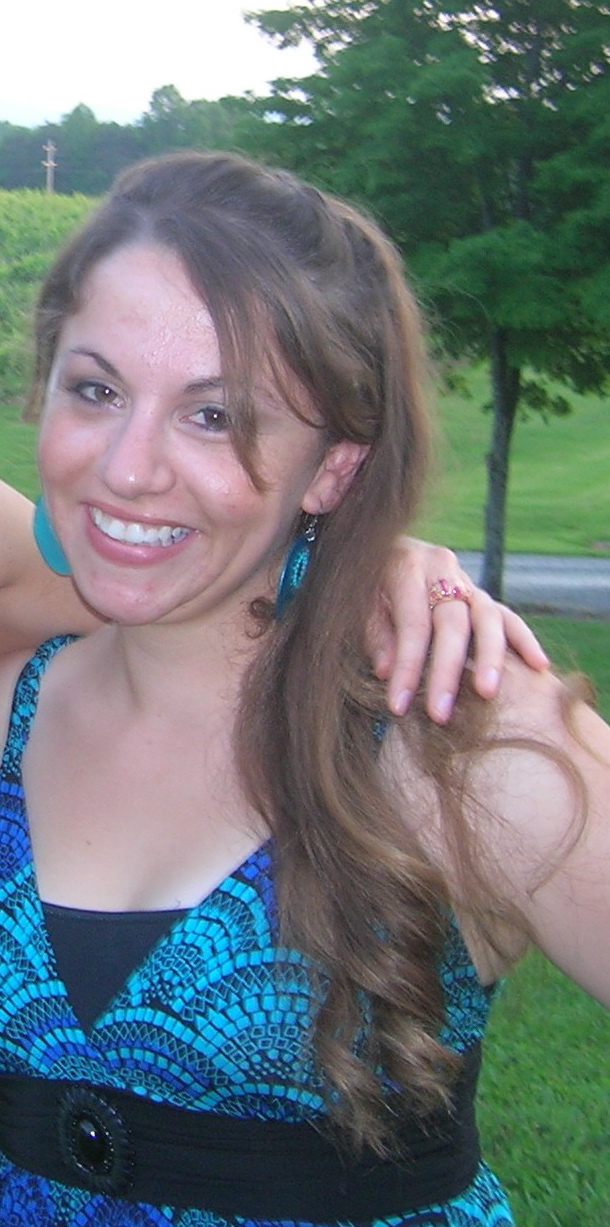 Leah
Success Story
Leah, Entering Class of 2010

During my sophomore year of college, I began seriously considering the medical school application process. At the time, I never thought getting into school would be a challenge for me, and I definitely never anticipated the long road that lay ahead. I come from a large family of 5 siblings. Having grown up with significant financial hardship, I started working when I was 14. As the 2nd oldest, I always wanted to be a role model for my younger siblings and thereby became a very determined individual. In high school, I worked hard and excelled, earning full scholarships to attend the University of San Diego. I love learning and enjoyed school. In college, I chose to major in psychology and minor in bio and chem. I was doing well for the first year, and my science classes confirmed my desire to become a doctor.
The day before my sophomore year finals, I was a passenger in a major car accident, which shattered my left eye socket. I didn't realize at the time how long I would experience academic repercussions of this accident. I had surgery to repair my eye socket and spent the next month not permitted to read or even watch TV, because of the bleeding in that eye. I missed finals, study sessions and while I made finals up a month later, I couldn't study for them. Although I worked hard, my GPA plummeted. I had also become overcommitted to extra-curricular, work and volunteer commitments. My grades were ok, but not nearly where I needed to be competitive for med school. In addition to the car accident, I had just been diagnosed with Type 1 diabetes during my senior year of high school. As college classes became more difficult, I experienced the stress of exams for the first time, and it reflected in my blood sugar fluctuations. For weeks after finals, my blood sugar would soar, and no amount of insulin or exercise would bring it back to normal. I struggled with my diabetes in college, but didn't let the frustration get to me. Every set of exams was a learning tool for how to better manage the next ones.
I took the MCAT the first time during my junior year, amid numerous commitments, and did not study enough. That summer, I went on a mission trip to Mexico City where I spent 2 months living and working among the urban poor with a teammate. Looking back, this was one of my most powerful and challenging experiences thus far. I loved working at the clinics and helping provide healthcare in an area where it was desperately needed. This was also the first experience I'd ever had where my diabetes had been useful. I was able to connect with other patients personally. I was surprised to come back from Mexico City angry at the injustices I'd witnessed, more determined than ever to use my medical training to serve those in poverty. I also returned to discover my first MCAT scores were not acceptable. I retook the MCAT 2 weeks after returning from Mexico, hardly having studied. Again, my scores were sub-par. Nonetheless, I was passionate about medicine. My pre-med advisors assured me I wouldn't get into med school with my science grades or MCAT scores. Against their advice, during my senior year, I applied to a handful of CA schools and post-bac programs at the very end of the application cycle. I had never been rejected from anything before. I was shocked when I was rejected from every program I'd applied to.
I spent the next year working at Children's Hospital and taking post-bac classes at UCSD, trying to get a new game plan in order. I reapplied to post-bac programs and was thankfully accepted to Georgetown's Complementary and Alternative Medicine program. I made the big move to DC and began the application process all over again. This time, I focused on just my classes and excelled. Georgetown's MS program was truly a blessing in disguise. After years of finals, I finally had a better grasp on how to maintain my diabetes during stress. I also discovered a passion for alternative medicine. I matured as a student and person and met an excellent pre-med advisor who believed in my ability to become a doctor as much as I did. After a long application process, I had one interview, was waitlisted and not accepted. It was at this point that I met Dr. Lewis, who helped me in every possible way, from editing hundreds of essays to preparing me for interviews. We made a realistic plan for retaking the MCAT, obtaining new letters, and even taking extra classes and finding a job during my time off. Her words of reassurance and constant reality checks helped me find the motivation to stick to my re-application plan.
After graduating from Georgetown, I studied for the MCAT again. 1 day before my exam, I was denied diabetes testing accommodations. This meant that I had to take the exam without testing supplies, glucose or my insulin pump. Stubbornly refusing to accept not applying that year, to the detriment of my health, I took the exam anyway without my diabetes needs. As predicted, my blood sugar soared, making it impossible to focus. My scores fell significantly. After so much work, I began to believe that medicine would be impossible at this point. I withdrew every application except 1. I interviewed at UCLA Drew but was eventually rejected. Meanwhile, Dr. Lewis pushed me to work on obtaining stronger letters of recommendation outside the college committee process.
In 2009, I finally realized that I had to devote the time to the MCAT that it required. Standardized tests are not my strong point. So, I spent 4 months retaking an MCAT class and strictly studying for the exam every day. I took the exam with accommodations this time, and my scores improved significantly. While working, I reapplied for the 4th official time. To my shock, after submitting 32 applications, I received 10 interviews! Five years after my very first application, I currently have 2 acceptances and am waiting on 2 waitlists to decide my future school.
I never anticipated applying to medical school 3 times in order to get accepted . . .I cannot count the number of times I have cried in the past 4 years of applying. After each rejection, I was tempted to believe the words of many advisors, who based on numbers alone, assured me that medicine was not for me. But, deep down, I always knew I would be an excellent doctor, and that medicine was written in my heart somewhere. The day I received my first acceptance from U Illinois at Chicago, I will never forget. It was one of the happiest days and biggest accomplishments of my life. I am still in shock at the reality that "I get to be a doctor!" I am indebted to so many family, friends, mentors, and advisors whose help, time, pep talks, belief in me, and encouragement kept me committed.
Looking back on this arduous process, I am thankful. I have learned from my persistence. I can say now that I am ready to become a doctor. To every applicant out there who does not believe it is possible, I hope you believe after reading my story that you can do it. Believe in yourself, and don't give up! I am testimony that hard work pays off. I can't wait to begin my journey.
Email to Dr. Lewis if you wish to communicate about medical schools or other issues or to contact those profiled in Success Stories: imaclewis@lewisassoc.com
---
question of the month...see Facebook, Advising Tips tab (link)
By Dr. Cynthia Lewis, PhD
One evening recently I was asked, "How do I answer the question: 'Why do I want to become a physician ... now?" by a 35 year old man completing a doctorate in biomedical engineering.
We will feature an important question each month. Please submit one that interests you for Dr. Lewis to answer. Send your questions to imaclewis@lewisassoc.com with 'Newsletter Question' in the subject line.
---


The Association of International Graduate Admissions Consultants' (AIGAC) Stamp of Excellence is issued based on education, professional experience as a graduate admissions consultant, and commitment to the AIGAC's principles of good practices. AIGAC exists to define and promote professional excellence in serving graduate and professional school applicants worldwide.
---
lewis associates advising services
Lewis Associates specializes in personal, effective and professional premedical advising and placement for traditional and non-traditional applicants. Often, non-traditional students are older than 21 years of age, career changers, international applicants or second-round applicants for admission to health professions school.

Lewis Associates' services meet the needs of all types of students from pre-applicants to applicants, including hourly advising support for specific needs. Click here.
---
contact
"It's never too late to be who you might have been."

If this is how YOU feel, then, maybe Lewis Associates is the place for you. Lewis Associates provides Mentoring and Coaching through the rigorous and often circuitous pre-health preparation and application process. Other consultants may support programs like Law and Business or graduate school -- not Lewis Associates. We are the experts in Health Professions based on 23 years of a successful track record.
Call or email today to set your first appointment!
805.226.9669 imaclewis@lewisassoc.com
---
Copyright 2009, Lewis Associates. All rights reserved. Please do not repost on any website without direct permission from Lewis Associates.
Please feel free to forward this newsletter to any friends, classmates, or colleagues you feel would find its contents beneficial.