Lewis Associates e-Newsletter
Volume 9 Issue 5
May 2010
Published by Lewis Associates. Dr. Cynthia Lewis, PhD., Editor
Email imaclewis@lewisassoc.com with your comments. Enjoy!
In March, I attended an Advisor's Conference at St. Georges University, Grenada, in the Caribbean. I have had about 20 alumni attend there over 20 years. Every one of these students has gotten a strong medical education there, and those who have completed, are in residency training or practicing in the US. The two things I like most about St. Georges are: 1) They really put teeth into personal and academic support for all students. It is exceedingly difficult for any student to "fall through the cracks". Between peer counselors, and pro-active psychological counseling and learning skills staff, you are "in good hands". 2) St. Georges is a good neighbor in the Caribbean to all native peoples, providing targeted scholarships and pre-entry summer and undergraduate feeder programs into medical, veterinary, public health and several graduate professional programs. Indeed, they are training a large number of professionals for the Caribbean basin. Additionally, they have an internationally-diverse student population with opportunities to do your clinical rotations in the US and England, if you wish.
I have experience with many international programs in addition to our fine American programs. My goal is to prepare and match you into your best fit program. Let's work together!
This month's question (on Dr. Lewis' Facebook page) is: "How can I afford to become a doctor?"
---
Getting into medical, dental, pharmacy and the other health professions schools is getting HARDER!
As usually happens in an economic downturn, more people are attracted to stable careers like the health professions…competition is fierce!
How are YOU going to stand out from thousands of applicants?
Warning about student-run websites from Cornell Medical School Admissions staff:
"PLEASE do not encourage students to get information from web sites administered by other students. From time to time, I look up the studentdoctor.net site (for interview ratings) and I am appalled at the amount of misinformation there. Most of the information given there will hurt students more than help them."
Sick of rumors and false reports? Lewis Associates website has factual information that you can trust.
What's inside:
Welcome to Success Stories Newsletter!
How to Communicate With Us
Changes in Services
Your journey to a health profession
Are You Ready for the Class of 2011?
Testimonials
Track Record
Be Competitive
Getting Started


News:
• New Medical Schools Open, But Physician Shortage Concerns Persist
• More Doctors Giving Up Private Practices
• Texas Tech University is starting a three-year M.D. program
• Rx for a New Health Care Workforce, A Convening of Leaders in Practice and Policy

Useful Links
• Aspiring Doctors' Student Voices Project
• Medical School Curriculum - What type of medical school curriculum fits you?
• International Service Learning - two weeks in North Eastern Mexico
• AMA's Healthcare Career Income Ranges
• Workers and wages in selected healthcare occupations

Alumni Update
• Darin, DDS, Entering Class of 1994, Baylor University School of Dentistry, Orthodontics Practice in Canada
• Kristopher, Entering Class of 2006, University of Rochester School of Medicine
• Robert, DDS, Entering Class of 1991, UCLA School of Dentistry, Orthodontics Practices in Fresno, Clovis, and La Jolla, CA
• S, Entering Class of 2009, Mayo Medical School, adding Journalism M.A. degree

Success Story of the Month
• Helen, Entering Class of 2010, University of California San Francisco School of Pharmacy.

Question of the Month
• Dr. Lewis' answer to this month's question on Facebook. "How can I afford to become a doctor?"
---
Nearly one in ten Americans ages 20 to 24 is unemployed. But, health care jobs remain an economic bright spot. The U.S. Department of Labor expects the health sector to add more than 1.4 million workers over the next ten years. Students in college and even high school can start preparing now for a rewarding health career.

Are you ready?
Our Track Record
Entering Class of 2009...96% acceptance
Entering Class of 2008...96% acceptance
Entering Class of 2007...97% acceptance
Entering Class of 2006...89% acceptance
Entering Class of 2005...100% acceptance
Entering Class of 2004...100% acceptance
We have restructured our Advising package so you can become competitive during the entire application process!
Our one year package addresses ALL preparation and application activities, no matter when they occur for you. We advise all applicants to begin preparation for their application process at least 18 MONTHS prior to expected matriculation . But, real preparation to become a strong, competitive applicant starts when you enter college (and even before!) So, get started NOW!
If you are interested in personalized advising from "The Best in the Business," (quote by Dr. Patrick Linson, Harvard Medical School Alum who is the only Native American Radiation Oncologist on the planet!), call Lewis Associates today to schedule YOUR personal assessment. Dr. Lewis invests in you, so you may live up to your potential to be the best applicant you can be!
Phone: 805-226-9669
Fax: 805-226-9227

Mailing Address: 1885 Laguna del Campo, Templeton, CA 93465

Lewis Associates absorbs Long Distance Charges
All phone conferences are made from our office to you. Marcia, our Administrative Assistant, calls YOU at your appointment time.
Changes in Services
Where are you in your journey to a health profession?
In high school? Yes, we advise high school students, particularly, those interested in BA-MD programs!

Just starting college? This is a scary time. Everything is new…how do I meet all those new expectations?

Moving into your difficult upper division sciences as a college junior? Possibly, the "dreaded organic chemistry"…

Re-entering as an "older" non-traditional student? Re-establishing academic discipline…

We help prepare those of you submitting applications for medical and dental Residency programs, too!

Whatever niche you fit, we advise students just like you.

Are you REALLY ready to apply for the Class of 2011 or 2012?
How do you know?
Use our Personal Assessment--and you will be given your individual strategy and path to your future! Then, if you use our advising, we help implement your strategy! And if you start the ultimate Commitement Package within 6 months, we subtract your Personal Assesment Fee from the total. If it were easy to do, all applicants would be accepted...and, that is not the case.

Many whom we advise may not yet be ready, and need to develop some aspect of their background to become competitive. Best to apply when you are ready, be competitive, and do it ONLY ONCE!

Let's work together to make that one-time application successful…contacting us earlier is better so we can develop your strategy and address all those difficult problems…months or years prior to application. Why not set yourself up for success, rather than toy with the proposition of failure?

Testimonials
Gail Ruth, mother of Todd Ruth, Entering Class of 2010, Jefferson University Medical School
Just a short note here to let you know how appreciative we are of all the wonderful help you gave to our son, Todd. He just received his first 2 acceptances from his top choices, so we couldn't be more pleased.! You were instrumental in guiding him as to which courses to take and gave him invaluable help with his essays. Thanks once again for all your help and guidance.
David and Maureen Lee, parents of Eric Lee, Entering Class of 2009, Saint Louis University School of Medicine
June, 2009: "Dr. Lewis, We just wanted to drop you a quick note to say thank you for all of your strategic guidance, wise counsel, encouragement, and mentoring to our son Eric on his journey to get into medical school. That is quite a process!! Eric definitely took the "road less traveled", majoring in philosophy, but he worked really hard to get his science prerequisites under his belt. He benefited so much from your experience, insight, and when needed, "tough love". You kept him on track, and we thank you. We think he will be an excellent physician. Perhaps some day we will meet. Again with gratitude, David and Maureen Lee."
Michael Nevarez, Entering Class of 2006, Harvard University School of Medicine, his first choice school
"Dr. Lewis was a wonderful guide and mentor as I embarked on a medical career a number of years after graduating from Cal Poly (graduated 2001, applied to med school in 2006). She gave an honest assessment of the strengths and weaknesses of my profile, and more importantly provided specific and personalized ways in which I could address my application and the process going forward. Her advice and experience was invaluable and I am very happy to have worked with her."

Margaret Jolley, Entering Class of 2008, UC San Diego School of Medicine, her first choice school
"I never would've made it without my weekly conference with the calm, experienced Dr. Lewis. She kept me sane. I am so grateful for her guidance, for her editing help, and for the confidence she instilled in me. She is a genuinely caring committed Mentor who takes pride in helping our dreams happen. I have urged every fellow student I know to call her. Let her help you, too!"
Austin Yoder, Entering Class of 2009, Accepted to Uniformed Services University for Health Sciences, Philadelphia Osteopathic-GA, West Virginia Osteopathic, Tennessee Osteopathic, and Kansas City Osteopathic
"I am utterly grateful to Dr. Lewis for all her help, guidance and mentorship through the application process. I owe a great deal of my success to date to her team."
Ariel Chairez, Entering Class 2004, Scholarship Awardee, University of Wisconsin Medical School
"Dr. Lewis, I would like to thank you for all of your help. Without your guidance, I would not have been accepted into medical school this year. I am extremely happy to have been accepted to one of the top medical schools in the country, and to have received a scholarship of $130,000. For any student who questions the value of your services, I can say that you have saved me $130,000 in tuition! Thank you."
John Fiszer (Lawyer), Entering Class of 2005, University Of Illinois at Chicago College of Medicine
Dr. Lewis' note: John was an Assistant State's Prosecuting Attorney in Chicago, Illinois, when he contacted me in 2004. Finishing his 4th year of medical school, he said: "I am really enjoying med school, and I am thankful to Dr. Lewis for her help. Her methodical, disciplined approach to the med school application process, as well as her insight into the transition to med school were right on target."
Ali Warrick, Entering Class 2011 Advisee
"Dear Dr. Lewis,
I appreciate your help in my transfer process to UC Berkeley. You have been an integral part of the transition, and I would like to thank you for your time and efforts. I know that your work is very thorough and well thought out. In addition, I believe that you really care about your students, and believe in each student's "right fit" in a school. You lead many people toward a brighter future, and I would like to say, 'Thank You!' for your contribution toward my academic goals. This process has been much more enjoyable with your guidance. Thank you for being so good at what you do."
S, Entering Class 2008, accepted with full scholarship to Mayo Medical School
"I cannot thank Dr. Lewis enough for her support and invaluable advice. When I came to her, I was apprehensive about the formidable task of applying to medical school especially with my past academic and personal hardships. She helped me see that overcoming these difficulties was a testament to my strength, dedication, and diligence. One of the most surprising outcomes of our relationship was that she was effective in helping me develop a more positive self-image and conquer many of my insecurities. Without her guidance and letter of evaluation, I would not have been able to earn an acceptance to Mayo Medical School, which granted me a merit scholarship that covers almost all of my tuition. I truly appreciate all of her help. She went above and beyond her role as an Advisor by becoming a Mentor to me. She is absolutely the best in the business!"

Be Competitive
In order to be a competitive Class of 2011 or 2012 applicant, you need to submit a quality application as evaluated by your clinical, service and other experiences and your GPA-MCAT/DAT/GRE, etc. profile in a timely fashion. This requires a well thought-out strategy to carry you through the difficult year-long application process. If you use Dr. Lewis' advising, we begin preparation early in the year BEFORE submission of your application!

EARLY is always better, removes much of the pressure, and allows time to solve unforeseen problems and challenges.

What are your chances?
If you want to change your career, or reach your present career goal, but do not know how to begin, or how to jump over all those hurdles, Lewis Associates will advise you and implement strategies to change your life. Dr. Lewis is thorough and professional.

Getting Started
Read on our website about getting your Personal Assessment done, then phone or email us to get started! Dr. Lewis spends, on average, 7 hours developing an effective strategy of taking you from where you are to where you want to be. Added Benefit: We will subtract the cost of your Personal Assesment from an Ultimate Commitment Package if you choose it within 6 months.

You may be like our other Lewis Associates Advisees -- highly motivated and intelligent -- but needing focus, guidance and specific technical expertise. Dr. Lewis solves problems for her Advisees and finds opportunities for them. Or, you may wish to use hourly advising to solve one specific problem.

Dr. Lewis is a trained Biologist, having taught and directed her own research programs for many years at two universities. She earned two postdoctoral fellowships (one at NIH), received the 1990 NACADA Outstanding Institutional Advising Program in the U.S. and directed her own Health Careers Opportunity Program grant for 6 years, bringing $1 million to her university while helping hundreds of disadvantaged students enter health professions.

If you are serious about making your dreams to become a physician, dentist, physician assistant, veterinarian, optometrist, podiatrist, naturopathic physician, or pharmacist a reality--Dr. Lewis can help you. We have made the difference for more than 800 alumni now training or practicing in medicine over the last 23 years.

Dr. Lewis teaches Professionalism, Leadership, and Quality, and sets high standards for her Advisees.

Lewis Associates will save you money and heartache on your preparation and application process.

Contact the Health Career experts! For more information email imaclewis@lewisassoc.com. Call 805-226-9669 to set up your first appointment.
---
New Medical Schools Open, But Physician Shortage Concerns Persist
Not a single allopathic medical school opened its doors during the 1980s and 1990s, but since 2007, more than a dozen allopathic schools have started the Liaison Committee on Medical Education accreditation process, and another 10 are under discussion, and five osteopathic medical colleges have opened.
http://www.ama-assn.org/amednews/2010/03/29/prl20329.htm

More Doctors Giving Up Private Practices
A quiet revolution is transforming how medical care is delivered in this country, and it has very little to do with the sweeping health care legislation that President Obama just signed into law.
http://www.nytimes.com/2010/03/26/health/policy/26docs.html?pagewanted=1&ref=general&src=me

Texas Tech University is starting a three-year M.D. program
Texas Tech announces option that could encourage more medical students to consider family medicine, and save them time and money. Major study will recommend similar move nationally.
http://www.insidehighered.com/news/2010/03/25/threeyear

Rx for a New Health Care Workforce, A Convening of Leaders in Practice and Policy
If our nation is to dramatically increase access to and the affordability and quality of health care, an essential element will be broad-based partnerships that train and employ frontline health care workers.
http://www.jff.org/projects/current/workforce/rx-new-health-care-workforce/1008

links
Aspiring Doctors' Student Voices Project
Three Native American medical students share their personal thoughts on a few questions important to minority medical students and aspiring docs.
http://lists.aamc.org/t/57253/170728/4459/0/

Medical School Curriculum - What type of medical school curriculum fits you?
http://services.aamc.org/currdir/section1/grading1.cfm

International Service Learning - two weeks in North Eastern Mexico this summer
June 11-19 General Med/Public Health
June 19-July 2 General Med/Public Health
July 3-16 General Med/Public Health
July 17-30 General Med/Public Health
http://www.islonline.org/destinations/mexico/

AMA's Healthcare Career Income Ranges
See the field you'd like to enter
http://www.ama-assn.org/ama/pub/education-careers/careers-health-care/health-care-income.shtml

Workers and wages in selected healthcare occupations
Bureau of Labor Statistics chart highlights employment and wages for selected health care occupations.
http://www.bls.gov/opub/ooq/2010/spring/oochart.htm

Find these and other useful links on Lewisassoc.com's Links Page.
---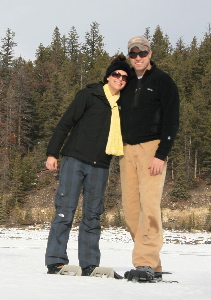 Darin and his wife
Darin, DDS, Entering Class of 1994, Baylor University School of Dentistry, Orthodontics practice in Canada

"The Canadian Dental Board Exam"
Apr 6, 2010: "Hi Cindy, I enjoyed chatting with you today. It's always such a relative mental time warp for me to hear your voice! Auditorily it takes me back to 1992 and the SDSU pre-dental program! So much in my life has changed, yet I am the same in so many ways....and I'm sure I've told you, but if I hadn't encountered you and your program there, I know I wouldn't be here doing what I'm doing, so once again, thanks for all you've done for me and believing in me back when I was a partying surf rat at SDSU!

A quick story about the RCDC. Passing the Royal Canadian Dental College Specialty Board was a bugger! It's $6000, and includes part one, which is a 6-hour hand-written exam (no multiple guess, all short answer). It's given in Toronto, and typically approx 50% of all applicants have to retake it the written part. Once part one is passed, they notify you by snail mail, and then tell you that part two, the oral exam, is in two months on a certain weekend (part 1 was Sep., part two was Nov.) and that they will let the applicant know before hand exactly when their exam will be. They also said that test times are from 7am Saturday morning to 7pm Sunday, and one should be available during those times. This past year, they notified us 3 days before the test as to when our time was and mine was completed Saturday at noon, but I had to schedule a flight just in case my test was Sunday evening so I got to spend an extra evening and day in Toronto! Great jazz in that town.

Part II, The oral exam, was 2x 1 hour long... I sat at a table eating breakfast (great food was provided for the $6000 we spent!) and happened to be at a table with 6 people (7 out of 21 applicants had failed that sitting) who failed the test that past June. To retake the exam, they had to re-apply and pay a sitting fee of $5500. Tensions were definitely high in that room and the orthodontic gunners were cramming/reading text books and wigging out in general. I figured "If I don't know it by now, I'm not going to!" and since I already had a job in CO (or so I thought) the pressure wasn't really on for me, as my livelihood was not relying on me passing.

They 1st had us all sit together in a room and looked at the complete records of a case for 45 min. We were then instructed to speak to no one as we were escorted upstairs to a hotel room where there were 2 orthodontist sitting behind a table with a 36" monitor on it. They proceeded to ask questions about the case I reviewed and then flash up photos, xrays, cephalometric xray measurements, etc....and ask questions about them. As I spoke they would mark stuff off on a list, and once things were marked off, they would move on. It was tricky attempting to tell them what they wanted to hear, and they would ask questions that I didn't know if they were leading me to answer what they needed to check off, or if they were misleading me! This process was repeated a second time, and then the exam was over.

On my second go around, one Dr. asked, "what I would do in this case?": it was a gnarley open bite, adult case with multiple missing teeth-pretty much a train wreck-and I told him I would refer it out. He asked "what specialist would you refer this patient to?" and I answered, "another orthodontist". He then asked "how would you determine what orthodontist to refer it to" and my reply was "To the guy down the street I don't like!". You could hear crickets in the room, I tell ya..."tough F****** crowd!" I thought to myself.

Fast forward 2 months: I had found out I passed the test, and was talking to my fellow ortho resident who's from Toronto. He said he was at a dental meeting and met an orthodontist from his area who is an examiner. When the examiner found out he went to school in Colorado, he asked if he knew "an older guy who took the test this past Nov". John said he knew me well, and the examiner said it took all the will power they had for he and his fellow examiners to hold back from busting up when I said I'd refer that patient to the guy down the street I don't like. I felt better about Canadian orthodontists after that!"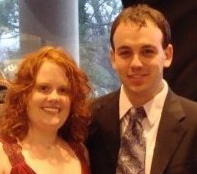 Kristopher and his wife Liz
(both in medical school)
Kristopher, Entering Class of 2006, University of Rochester School of Medicine

Mar 6, 2010: "Dr. Lewis, it has been a while since I checked in and I was curious how things are going for you since your move a few years back. Last year, I participated in the University of Rochester's "year-out" Fellowship program, which puts Liz and me into the same class year, allowing us to 'couples match'. I had a great time in this fellowship, particularly due to the autonomy and responsibility I was given. I also met a few mentors in pathology and dermatology, as a result, including my current research PI.

I am currently at the beginning of a 4-week research elective as part of my 3rd year of medical school. I am looking at the histopathology of chronic hives that do not respond to the typical treatment regimen. We may be expanding the study for additional data if the histologic results are interesting enough in their own right.

My primary interest remains in dermatology with a strong emphasis on teaching. I am currently part of a recently-founded track at the UR called MEP (Medical Education Pathway) for students like myself who would like to start early developing their teaching skills to be part of their career in medicine. As part of this pathway, I have had the opportunity to lecture, lead small groups, tutor PBL, write and grade exam questions and provide additional support for students who are struggling. I love it!

I envision being associated with a large referral center like UR, so that I can see the most unusual and challenging cases from the surrounding area. There seems to be a need in this area, and from what my mentor has indicated, in general for dermatologists who are interested in teaching, regardless of their interest in research. As I am still deciding how large a role I wish to have in research in my career, I was quite pleased to hear this.

Liz is also doing well and is still deciding on what aspect of medicine is the best fit for her, as we think ahead to applying to residencies this coming summer. I look forward to hearing back from you. Kris"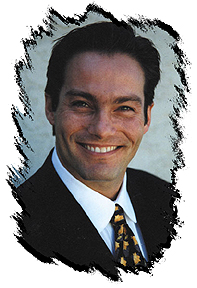 Robert
Robert, DDS, Entering Class of 1991, UCLA School of Dentistry, Orthodontics Practices in Fresno, Clovis, and La Jolla, CA

Mar 23, 2010, phone conversation: "In my 4th year at UCLA, I did extra work to earn an Aesthetic Dentistry certificate. Then, after UCLA graduation, I earned an advanced degree (AEGD) in general dentistry. Then, I did my Orthodontics Residency at Columbia University and at Columbia Presbyterian Hospital in New York City. I wanted to buy a practice in San Diego, but it didn't become available right away, so I took a dental position in Fresno. Then, of course, a practice became available in La Jolla, so I bought it. I worked 5-6 days/week at 2 offices, and did fill-ins for other dentists. I learned treatment plan approaches from many other dentists all over California." Robert is now collaborating with SDSU alumni dentists and enjoying his busy practice in 3 cities!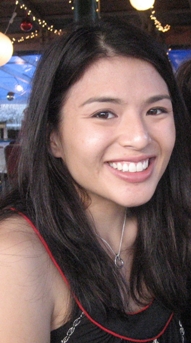 S
S, Entering Class of 2009, Mayo Medical School, including journalism Masters degree!

Apr 4, 2010: "Hi Dr. Lewis, I will be entering Arizona State University for a new ASU/Mayo Medical Journalism program next year. The program is in its infancy; this is actually the first cohort. It is a year-long course, in which we will learn about working with news organizations to report (write or through broadcast tv/radio) on various issues, specifically medicine. The MA Journalism/Mass Comm degree is normally 15 months; however, they have condensed the program down to 12 months for Mayo students. I will be going to Arizona in June, so it will be a nice break from the winters. I will update you on the status of the program. Thanks, S."
Watch for Success Stories coming for some of these Alumni.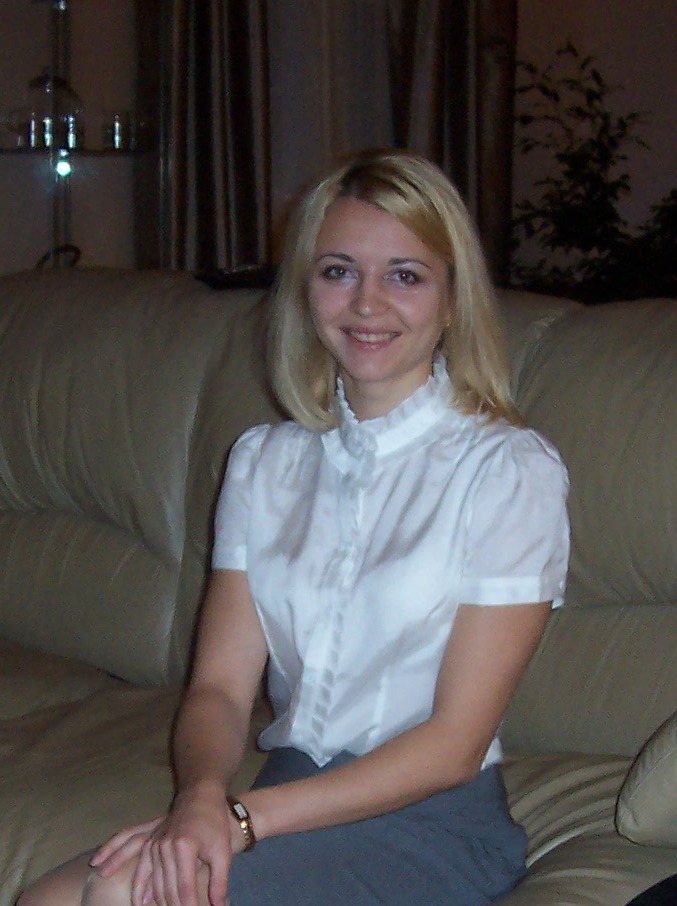 Helen
Success Story
Helen, Entering Class of 2010, University of California San Francisco School of Pharmacy.

In 2005, I moved to the United States from Belarus. Even though the President of Belarus says we have democracy there, we hardly have any opposition to the government. There are almost no opposition newspapers, radio or TV programs. Women still struggle to have the same jobs and make the same amount of money as men. Most women play traditional roles as housewives. I was fortunate to relocate to the U.S. when my husband found a job in California. My transition to a fast-paced life wasn't easy, but I've enjoyed the challenge and having new opportunities here.

In Belarus, I studied British English, which differs a lot from American English. I had to change the way I speak, and learn new expressions to be able to communicate effectively. I also worked on my pronunciation and intonation. I finished primary and secondary schooling in a foreign country. As a result, the subjects I studied in Belarus were somewhat different from what students take in this country. I had to fill in the gaps in my education by reading books and taking general education courses, such as U.S. history and political science, to learn more about this country's culture and traditions.

I started attending university in Belarus, and finished 2.5 years there before I moved. I think I had an advantage over other people who immigrate to the U.S., because my major in Minsk State Linguistic University was English. After I took the English Placement Test in De Anza College in the Bay Area, I could register for an English composition course for native speakers. However, even though I had excellent writing skills, it was a lot harder for me to speak fluently and understand the spoken language. I took a public speaking class to improve my English skills. I also made friends in college, and soon, it was easier for me to express my thoughts and ideas in English.

After I performed synthesis of aspirin in a general chemistry course in 2005, I became interested in how small drug molecules make physiological changes in the human body. I also liked studying human anatomy, physiology and excelled in these subjects. Later, I chose a career in pharmacy, which combines my passions for science and for helping people. Pharmacy provides me with the opportunity to improve a person's quality of life by educating about over-the-counter and prescription medications. I'd like to become a clinical pharmacist because I'll have more direct impact on my patients' health by monitoring their medication regimens. I can spend more time counseling people and provide more personal care.

When I decided to become a pharmacist, I started exploring and looking for ways to learn about the profession directly. I completed a Pharmacy Technician course at Boston Reed College where I learned about mechanisms of drug actions, routes of administration, and interactions between medications. I completed a 120-hour internship in Longs Drugs pharmacy and started working as a pre-pharmacy intern in the Save Mart pharmacy in 2007. I was also elected Vice President of the San Jose State Pre-Pharmacy club, where I educated students about the profession, networked with pharmacy school recruiters, pharmacists, and my peers interested in this career.

When it was time for me to apply to a pharmacy school, I'm glad I had an opportunity to work with Dr. Lewis during my application process. She helped me stay on track, and our weekly meetings gave me peace of mind. We did a lot of mock interviews, which helped me improve my interviewing skills. Dr. Lewis' support and encouragement were very beneficial for me. At the same time, I had strong support from my friends and family. I applied to 7 pharmacy schools in CA and was offered an interview at all of them. I interviewed at 5 schools and was accepted at 4. One of the happiest days of my life was April 1st, 2010, when I received my acceptance letter from the UCSF School of Pharmacy, a top-ranked pharmacy school in the nation.

It seems like I moved to the US not long ago, and I'm proud of where I am now academically and personally. I'm ready to embark on a new journey in my life when I start attending classes at the UCSF in the fall.
Email to Dr. Lewis if you wish to communicate about medical schools or other issues or to contact those profiled in Success Stories: imaclewis@lewisassoc.com
---
question of the month...see Facebook, Advising Tips tab (link)
By Dr. Cynthia Lewis, PhD
"How can I afford to become a doctor?"
We will feature an important question each month. Please submit one that interests you for Dr. Lewis to answer. Send your questions to imaclewis@lewisassoc.com with 'Newsletter Question' in the subject line.
---


The Association of International Graduate Admissions Consultants' (AIGAC) Stamp of Excellence is issued based on education, professional experience as a graduate admissions consultant, and commitment to the AIGAC's principles of good practices. AIGAC exists to define and promote professional excellence in serving graduate and professional school applicants worldwide.
---
lewis associates advising services
Lewis Associates specializes in personal, effective and professional premedical advising and placement for traditional and non-traditional applicants. Often, non-traditional students are older than 21 years of age, career changers, international applicants or second-round applicants for admission to health professions school.

Lewis Associates' services meet the needs of all types of students from pre-applicants to applicants, including hourly advising support for specific needs. Click here.
---
contact
"It's never too late to be who you might have been."

If this is how YOU feel, then, maybe Lewis Associates is the place for you. Lewis Associates provides Mentoring and Coaching through the rigorous and often circuitous pre-health preparation and application process. Other consultants may support programs like Law and Business or graduate school -- not Lewis Associates. We are the experts in Health Professions based on 26 years of a successful track record.
Call or email today to set your first appointment!
805.226.9669 imaclewis@lewisassoc.com
---
Copyright 2009, Lewis Associates. All rights reserved. Please do not repost on any website without direct permission from Lewis Associates.
Please feel free to forward this newsletter to any friends, classmates, or colleagues you feel would find its contents beneficial.